How to feel whole and restore balance via a full yoga practice.
This workshop will be an exploration into movement and stillness, experiencing the dynamic and static, active and passive, strong and flexible. We will see how these opposites merge into one another through the use of two contrasting forms of movement, Slow Flow and Yin yoga, in a balance of effort and surrender. As you develop this awareness, it will teach you how to deal with your own dualities and embrace all aspects of yourself to achieve harmony.
This workshop is for anyone seeking a middle path. A comprehensive yoga practice that incorporates posture work, breathing exercises, and mindfulness. Feel more at ease with yourself, connected to others, and intertwined with the rest of the world.
Suitable for those with some experience of yoga.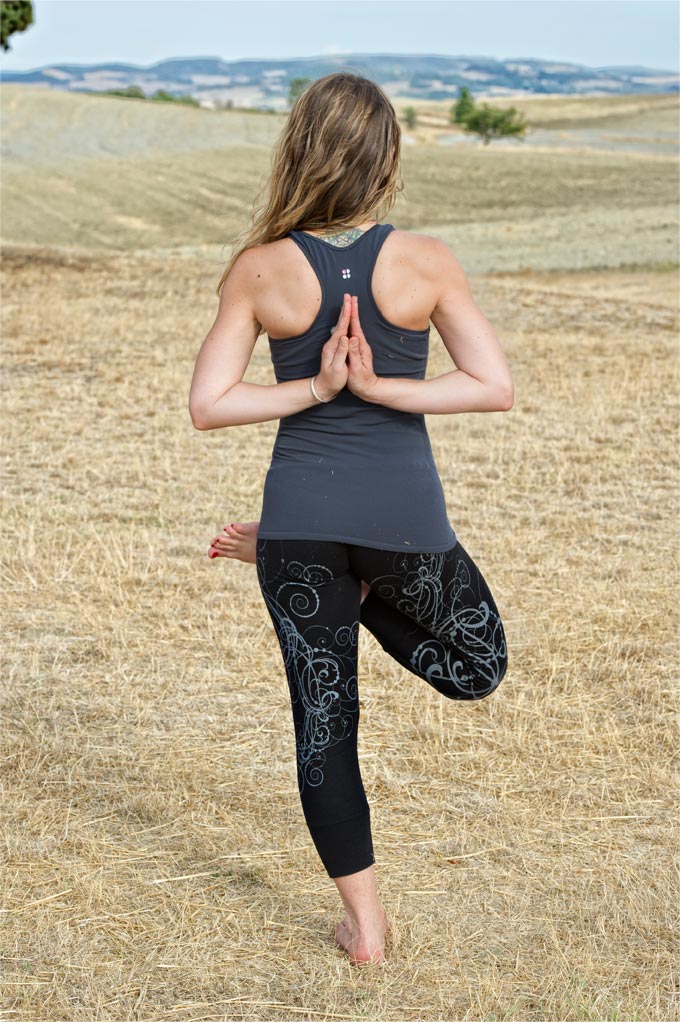 to deepen your knowledge and experience of yoga, or as a prep for yoga teacher training
This 60 hours accredited course will run on Saturdays 10:00am-5:00pm at Yoga Junction (Crouch End area, N8) over approximately 6 months. Some hours will be online. **2023 DATES TBA**
The training is practical (poses, breath-control, meditation, chanting, mudras) as well as theoretical (history, philosophy, anatomy, theory of energy body), covering topics of great interest that are not usually covered in regular group classes. The aim is to broaden your own yoga practice and knowledge of yoga, and to consider in which areas you might like to develop your practice in the future. It can also help you decide whether or not doing a teacher training.
This personal development course is like a foundational yoga teacher training without the teaching part, and no tests!
BWY Foundation Course 2021
Online meetings will be on Zoom – 3 hours on the Saturday and 3 hours on the Sunday, 2:00-5:00pm:
8-9 May, 15-16 May, 19-20 June, 17-18 July
Face-to-face meetings will be at Yoga Junction on Saturdays 10:00am-5:00pm (1-hour break):
11 Sept, 2 Oct, 23 Oct, 13 Nov, 27 Nov, 4 Dec
Cost – £600 course fees plus £60 registration fee. You must also be a member of the BWY which costs £37 per year.
Due to social distancing, in 2021 we'll begin the course online via Zoom and resume in-person when possible.
Entry Requirement: a minimum of 2 years practice of yoga (any style).
You must attend 80% of the course to receive the BWY Foundation Certificate.
For information on course content and application, please email Freddie at urbanyoginilondon@gmail.com and visit Yoga Junction's BWY Courses
APPLICATION DEADLINE: 20th APRIL 2021
"Really good, well run, professional and thoughtfully put together course. A friendly atmosphere to learn in."
FC19 student
"The course, being only a foundation course, has exceed my expectations. It is well structured and covers many aspects in great detail."
FC19 student
"Freddie is a very enthusiastic, knowledgeable and supportive teacher. I love her open-minded attitude and her encouragement for us to be curious."
FC19 student
"I enjoyed spending time with the group. It was very special to share our yoga journeys with each other. The foundation course has given me a really good understanding of yoga which has strengthened my practice."
FC18 student
"This course surpassed my expectations. Not only has it broadened my knowledge about the origins and history of yoga but it has directly helped me to grow as a person."
FC18 student
At this stage I feel completely satisfied with what I have learnt and feel more prepared to go on to the teachers training."
FC18 student
**NEXT TRAINING – 2023 TBA**
Register your interest at urbanyoginilondon@gmail.com